Created on Monday, 25 February 2013 13:52
Written by ThatSnusGuy
Hits: 21168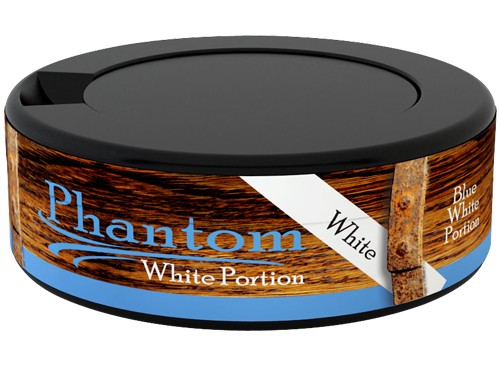 Greetings Snustopians!

To the fans of Snustopia, and those that follow my snus reviews for that matter, by looking at the title to this review you may be thinking that I'm running out of ideas on what snus brands to review. In fact, it's just the opposite really. I've been a fan of Phantom Blue ever since I wrote "Phantom Classic Blue, a much needed snus review!" back in 2009 and it's had a prominent place in the official Snustopian snus refrigerator ever since. Earlier this week, I was taking inventory of this vast archive of Swedish snus when I came across a roll of Phantom Classic Blue White that I brought back with me when I visited the V2 Tobacco factory last year. As I stood there reminiscing about that trip,
Created on Thursday, 21 February 2013 15:31
Written by ThatSnusGuy
Hits: 20539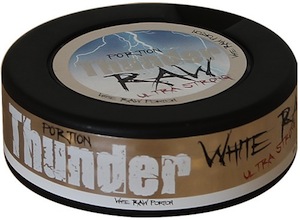 Writing a snus review of a Spearmint flavored Swedish snus in the wintertime has to be one of my favorite times to review one, with the snow covering the trees and rooftops making it look like they've been draped with fluffy white cotton blankets! As I sit here in my office, looking out at the freshly fallen snow, it inspired me to do a review on a new snus made by V2 Tobacco, Thunder Ultra Strong White portion snus. Now, you're probably asking yourselves "Why would looking at snow inspire you to write a review on a strong snus brand? Maybe you need you take a vacation Snus Guy!" While I really do need a vacation, the feelings I get from seeing the fluffy white snow, combined with the brisk Snustopian air, reminds me of the feelings I get from the flavor in Thunder Frosted Ultra Strong White portion! Confused? Well, let's get into the review and you'll begin to see what I mean so grab a portion of your favorite snus, or prilla if you're using loose snus, a nice warm drink and let's begin.
Created on Thursday, 19 July 2012 14:07
Written by ThatSnusGuy
Hits: 12569
Welcome back Snustopians!
Well, as we learned in the last article, not all Swedish snus is made in Sweden. While the credit for it's conception seems to have gone to Sweden, it's now proven that Denmark did indeed produce snus back in the early 1800's, at the same time that some of the early Swedish snus brands, like Ettan for example, were being produced! While that was over 150 years ago, the tradition of snus making in Denmark continues with V2 tobacco and their Thunder, Offroad and Phantom brands of Danish made, Swedish snus. "You told us all about that in the last article Snus Guy! We want to know about how they make it!" And in this article, we will go thru a tour of the new V2 plant and how two Americans were privileged enough to work on the manufacturing lines to see just how, exactly, V2 makes their world renowned snus brands. So sit back, pop in a portion of Thunder Cool Mint and let's see just how they do it!
Created on Friday, 22 June 2012 15:09
Written by ThatSnusGuy
Hits: 8211

Greetings Snustopians!
You heard me right folks, some of the most popular, and strongest, snus brands in the world are being produced in the town of Silkeborg, Denmark by a family run company called V2 Tobacco. Last week, I, along with Julls from SnusCENTRAL, was privilaged enough to have been able to spend 4 days in this beautiful country and even more privilaged to spend an entire day at V2's production facility. We were given exclusive access to not only the factory it's self but, to actually work on the lines to see exactly how the products we all know and enjoy, are made! So, grab a can of Thunder Cool Mint, a cold drink and a seat and let's learn how V2 Tobacco makes its phenominal snus!